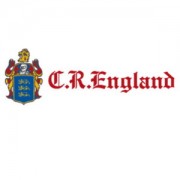 C. R. England announce pay increase for company team and experienced drivers, effective March 19, 2015.
Salt Lake City, Utah, March 24, 2015 (Newswire.com) - Brandon Harrison, Chief Operating Officer for C.R. England, has announced a pay increase for company teams in the National and Western Regional divisions. The size of the increase varies based on driver tenure, length of haul and other factors, but on average is a 26 percent hike to teams with more than six months experience.
"There has never been a better time for a driver to become part of our elite teaming force," Harrison said. "Our Team driving jobs are some of the best in the industry, offering a unique opportunity to enjoy driving many miles and benefit from running some of the longest length of haul shipments in the industry while taking advantage of tremendous financial rewards."
The announced increase was effective March 19, 2015. Pay increases as well as bonuses were announced earlier this year for Company and Independent Contractor Driver Trainers and Solo Company Drivers in the Western Regional fleet.
About C.R. England
Founded in 1920, C.R. England, Inc. corporate headquarters are located in Salt Lake City, Utah and is one of North America's largest transportation companies. C.R. England services include National, Mexico and Regional Truckload service in addition to Dedicated and Intermodal services. Visit www.crengland.com.
Share: