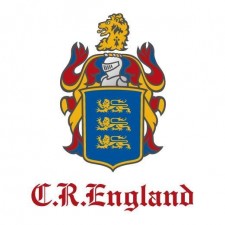 Atlanta, GA, November 16, 2016 (Newswire.com) - C.R. England and Premier Truck Driving Schools are proud to announce the opening of a brand-new driving school in Atlanta, Georgia. The location of the school will make it possible for students who live in the South to receive comprehensive CDL training closer to home.
C.R. England purchased the property at 1500 Cedar Grove Rd. in Conley, GA earlier this year. The property sits southeast of Atlanta and is easily accessible by numerous interstates including 75, 675, and 285. Premier Truck Driving Schools officially opened at the site on October 3 while the remainder of the 17.5-acre site continues to be prepared as an active C.R. England terminal.
The school itself consists of several classrooms, meeting rooms and a lounge area for drivers. There is ample space on the property for students to practice their driving skills under the supervision of Premier's instructors.
"Having this school in the South allows us to really open our network and support surrounding states where we have strategically aligned ourselves with our customers and high volume lanes, and it helps drivers find their career paths quickly and get into routes that work for them," the company said in a prepared statement. "The Atlanta facility will be a terminal for us as well, so it's another resource for drivers." New driver orientation and driver placement services will also be offered at the Atlanta Facility.
In addition to housing Premier Truck Driving Schools, the Atlanta property gives C.R. England better access to its southern markets. The property offers thousands of square feet of new office space, on-site parking for trailers, and even space for dispatching and freight selling operations. C.R. England has not announced the official opening for the rest of the property, but Premier Truck Driving Schools is already enrolling students.
About C.R. England
C.R. England is one of the nation's largest and oldest trucking companies, specializing in refrigerated freight. The company was founded in 1920 and has since gone on to be the first name in temperature-controlled freight transport. The company meets customer needs through five different divisions: National, Mexico, Regional, Dedicated, and Intermodal. They are well known throughout the industry for superior, on-time service and transportation modeling.
About Premier Truck Driving Schools
Premier Truck Driving Schools is a division of C.R. England. The company owns and operates schools in five states – Texas, Indiana, Georgia, California, and Utah. Drivers that complete Premier's program and meet all of C.R. England's hiring requirements are guaranteed a job offer upon graduation. Those with a driving contract need not repay their tuition as long as they complete that contract. Through Premier, C.R. England is able to recruit, hire and train new drivers according to the company's high standards.
CONTACT:
C.R. England
4701 West 2100 South
Salt Lake City, UT 84120
Tel: (800) 453-8826
Web: http://www.crengland.com/contact-us
Source: C.R. England
Share: